30, January, 2023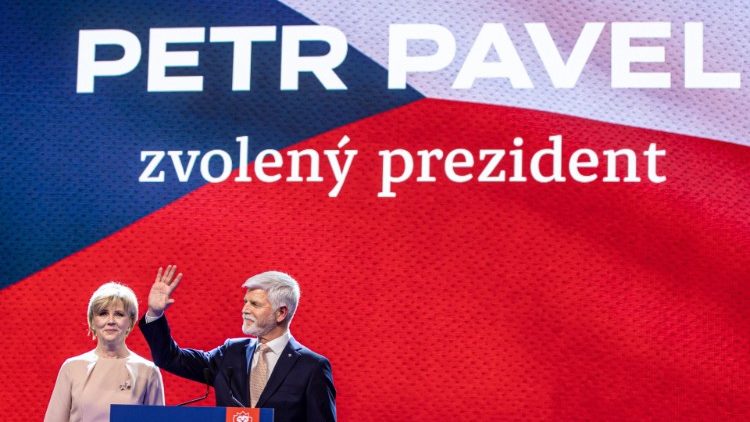 Petr Pavel, a retired general, has won the runoff round of the Czech Republic's presidential elections, receiving around 57 percent of the ballots cast.
Supporters of Petr Pavel celebrated on Saturday afternoon, as they realized that the retired general, a decorated hero, was due to prevailing over a billionaire former prime minister in the second and final round of the Czech Republic's presidential election.
Pavel is a former paratrooper, who received a French military award for saving the lives of more than 50 French soldiers during the wars in former Yugoslavia in the 1990s.
He rose to lead the Czech general staff, and was chairman of the Western NATO alliance military committee for three years before retiring in 2018.
The vote, held Friday and Saturday, came with Russia's war in Ukraine looming.
Camera crews and other reporters surrounded the 61-year-old Pavel. But Pavel tried to lower expectations of his expected presidency.
Casting his vote, Pavel made clear to journalists that he wanted to be "a dignified president" for the Czech Republic, a European Union and NATO member state of 10.5 million people. But, he said: "I won't offer you a pie in the sky, but instead, I'll describe reality as it is."
Pavel has pledged to keep his central and eastern European nation firmly in the EU and NATO and continue full backing for wartorn Ukraine.
And he seeks the adoption of the shared euro currency, a step that has been halted for years.
Pavel faced Andrej Babis, the former prime minister who has loomed large in the country's business and political landscape for the past decade.
Though running as an independent politician, the center-right government supported Pavel's candidacy over Babis.
The 68-year-old Babis owns an empire spanning agribusiness and chemicals to media. Though he put his companies into trust when becoming prime minister in 2017, critics said Babis media outlets echoed nationalist and anti-refugee views.
An audit by the European Commission, the EU's executive, found that he influenced the allocation of EU subsidies to his businesses. He was, however, cleared of fraud with EU money by a Czech court.
Yet, some saw the Czech Republic's presidential election as a contest between Pavel's perceived pro-Western democratic values and Babis-style populism.
Pavel will replace controversial President Milos Zeman, who sought to stretch the power of the presidency since he was elected a decade ago. He had appointed an unelected caretaker government, which failed to win parliamentary approval.
President Zeman refused to nominate judges and professors who displeased him, and blocked political appointments.
Commentators said that the popularity of Pavel over Babis might suggest that the current climate in Europe is more favorable for war heroes than for politically-inclined oligarchs.
NEWS