19, March, 2023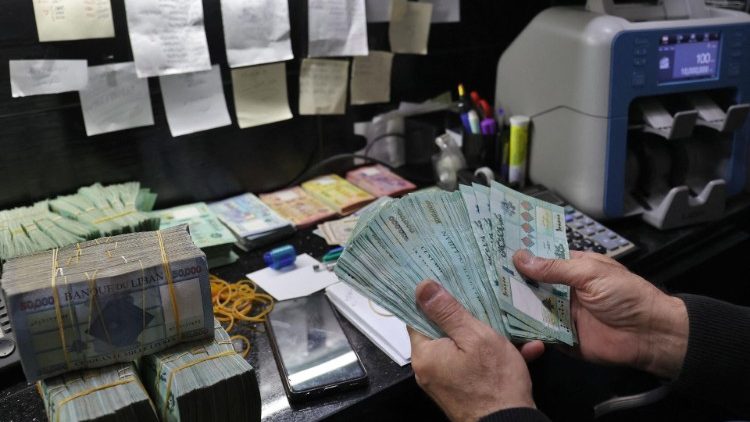 Demonstrations from customers continues due to Lebanon's currency falling to a new low this week and as the economy continues to be battered. The political and economic crisis in the country has had a devastating effect on the Mediterranean nation.
The currency has been sinking since an economic crisis erupted three years ago, which the World Bank describes as one of the world's worst since the 19th century.
The freefalling pound, combined with withdrawal limits at banks, have led to demonstrations and claims from customers who cannot access their deposits.
This calamity has been dragging on for years. Back in 2019, banks restricted withdrawals of dollars, when the value of the Lebanese pound plunged and inflation surged.
Earlier this week, banks restarted a strike they began in February to protest judiciary actions against them
ALSO READ: BANK RAID IN LEBANON: MEMBERS OF THE PUBLIC DEMANDING ACCESS TO THEIR SAVINGS
ALSO READ: LEBANON NEEDS SWEEPING REFORMS TO BOOST ECONOMY, PM SAYS
Meanwhile, local economists are demanding the election of a new president and the formation of a new cabinet to end the political deadlock and allow the country to implement reforms and stop the currency crisis.
The already difficult situation was compounded by a massive blast on 4 August 2020 which wiped out Beirut port and the surrounding area.
The blast left billions of dollars of damage and caused hundreds of thousands of citizens to lose their jobs, sending the unemployment rate spiraling to over 40 percent.
That situation prompted the World Food Programme (WFP) to allocate billions of dollars to provide Lebanon with food support from 2023 to 2025.
NEWS