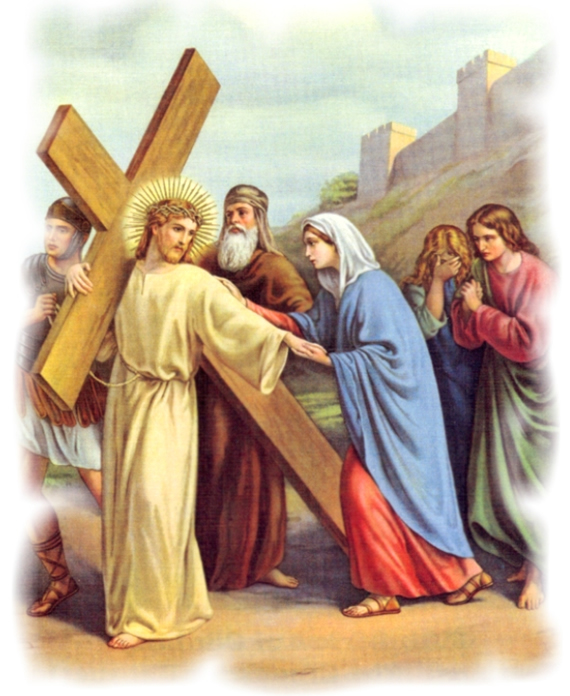 4th Station – Jesus meets his Blessed Mother
Leader: We adore You, O Christ, and we bless You.
All: Because by Your Holy Cross, You have redeemed the world.
Still burdened with his cross, and wounded yet more by his fall, Jesus proceeds on His way. He is met by his loving mother. What a meeting must have that been! What a sword of anguish must have pierced the mother's heart! What must have been the compassion of that Son for his holy mother!
Prayer
O Jesus, by the compassion which You did feel for You Mother, have compassion on us, and give us a share in her intercession. O Mary, most afflicted mother, intercede for us that, through the sufferings of your Son, we may be delivered from eternal death.
• Our Father in Heaven
• Hail Mary
• Glory Be
Leader: May the souls of all the faithful departed.
All: Through the mercy of God rest in peace.
May they rest in peace
Amen.